Tax Law Experts: the global portal to recommended tax attorneys, practice area news and legal insights
Tax Law Experts assists directors, in-house counsel, law firms and individuals by providing a concise and up-to-date guide to leading lawyers in the field. Our research covers more than 60 jurisdictions world wide, with featured attorneys being selected based on the results of peer nominations, in-depth research, awards and client feedback. It is not possible to buy entry into the guide.

Tax Law Experts receives on average 26,000+ unique visits per month.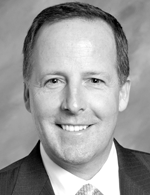 Lee is the chair of Reed Smith's State Tax Group of more than 30 lawyers which is nationally renowned for helping corporations save significant state taxes. He has resolved, both through litigation and settlement, some of the most difficult state tax matters before admi [...]
Latest News & Publications
In October and November 2018 respectively, France and Luxembourg launched the ratification process of the new double tax treaty ("DTT") they signed on 20 March 2018. The aim of the new DTT is to replace the existing treaty that was signed in 1958, and amended 4 times in subsequent years. The DTT follows the structure and, for the most part, the content of the 2017 OECD Model Tax Convention.
Since both France and Luxembourg did […]

Blumenthal Richter & Sumet - Thailand
For four decades, Blumenthal Richter & Sumet (BRS) has been providing international-standard legal representation in Thailand and Southeast Asia. Based in the commercial heart of Bangkok, the firm has grown — along with Asia's burgeoning economies and rapidly changing legal frameworks — by providing clients with exceptional service and timely, innovative legal solutions.

Sumet Mingmongkolmitr is the go-to partner for Tax Law & Customs at the firm and is the exclusively recommended attorney by Tax Law Experts in Thailand.

BRS has been ranked consistently as a "Leading Firm" by the legal profession's foremost independent directories, including The Legal 500 and Chambers & Partners. Individual departments and partners have been recognized by both publications for successfully representing their clients' interests and for the ongoing quality of their expertise.