Tax Law Experts: the global portal to recommended tax lawyers, practice area news and legal insights
Tax Law Experts assists directors, in-house counsel, law firms and HNW individuals by providing a concise and up-to-date guide to leading lawyers in the field.

Our research covers more than 60 jurisdictions world wide, with featured attorneys being selected based on the results of peer nominations, in-depth research, awards and client feedback.

It is not possible to buy entry into the guide.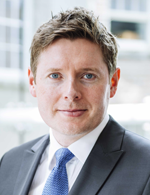 Anthony Smyth is Head of the ByrneWallace Tax Department. He has over twenty years' experience advising clients on all aspects of taxation law, with particular expertise advising on inbound/outbound structuring via Ireland, financial services and property-related tax [...]
Latest News & Publications
Last week Canada enacted Bill C-13 An Act respecting certain measures in response to COVID-19 (the "Bill"). This Bill contained many of the measures that were previously announced in the March 18 COVID-19 Economic Response Plan. You can read our March 18 blog for our views on the previous announcement.
The Bill contains many aspects aimed at helping Canadians overcome the COVID-19 situation. As we are tax geeks, we are going to limit and focus our comments on the income […]