Tax Law Experts: the global portal to recommended tax attorneys, practice area news and legal insights
Tax Law Experts assists directors, in-house counsel, law firms and individuals by providing a concise and up-to-date guide to leading lawyers in the field. Our research covers more than 60 jurisdictions world wide, with featured attorneys being selected based on the results of peer nominations, in-depth research, awards and client feedback. It is not possible to buy entry into the guide.

Tax Law Experts receives on average 23,000+ unique visits per month.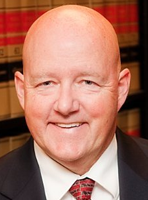 Expertise: State and Local Taxation
Ken Hunt began his legal career at Hall Estill and serves as a Senior member on the firm's Board of Directors. His practice focuses primarily in the areas of federal, state and local taxation, including deferred compensation arrangements and tax-related litigation.  He [...]
Latest News & Publications
On August 1, 2018, the Internal Revenue Service and the Department of the Treasury issued proposed regulations on the Section 965 transition tax, which was enacted under the Tax Cuts and Jobs Act. Section 965 levies a one-time transition tax on US shareholders on the accumulated offshore earnings in certain offshore companies and many taxpayers owe this tax with respect to their 2017 US tax year.
The proposed regulation package is significant and covers a […]

Blumenthal Richter & Sumet - Thailand
For four decades, Blumenthal Richter & Sumet (BRS) has been providing international-standard legal representation in Thailand and Southeast Asia. Based in the commercial heart of Bangkok, the firm has grown — along with Asia's burgeoning economies and rapidly changing legal frameworks — by providing clients with exceptional service and timely, innovative legal solutions.

Sumet Mingmongkolmitr is the go-to partner for Tax Law & Customs at the firm and is the exclusively recommended attorney by Tax Law Experts in Thailand.

BRS has been ranked consistently as a "Leading Firm" by the legal profession's foremost independent directories, including The Legal 500 and Chambers & Partners. Individual departments and partners have been recognized by both publications for successfully representing their clients' interests and for the ongoing quality of their expertise.