Tax Law Experts: the global portal to recommended tax attorneys, practice area news and legal insights
Tax Law Experts assists directors, in-house counsel, law firms and individuals by providing a concise and up-to-date guide to leading lawyers in the field. Our research covers more than 60 jurisdictions world wide, with featured attorneys being selected based on the results of peer nominations, in-depth research, awards and client feedback. It is not possible to buy entry into the guide.

Tax Law Experts receives on average 23,000+ unique visits per month.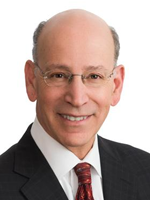 Expertise: Federal and State Tax Law
Daniel Blickman has substantial experience in a wide range of federal and state tax issues. He has represented large public companies, middle-market companies, small or start-up companies, and individuals. He also has extensive experience  in the formation of investment [...]
Latest News & Publications
Within the mutual agreement procedure provided for under Article 25(3) of the Luxembourg-Russia Double Tax Treaty, the tax authorities of both countries agreed on a uniform interpretation of Article 10 (2) of the treaty, which pertains to dividends.
The treaty provides for a standard withholding tax rate of 15% which can be reduced to 5%. Luxembourg and Russia clarified that the reduced 5% rate applies provided that the two following conditions are met simultaneously:
(i) an […]

Blumenthal Richter & Sumet - Thailand
For four decades, Blumenthal Richter & Sumet (BRS) has been providing international-standard legal representation in Thailand and Southeast Asia. Based in the commercial heart of Bangkok, the firm has grown — along with Asia's burgeoning economies and rapidly changing legal frameworks — by providing clients with exceptional service and timely, innovative legal solutions.

Sumet Mingmongkolmitr is the go-to partner for Tax Law & Customs at the firm and is the exclusively recommended attorney by Tax Law Experts in Thailand.

BRS has been ranked consistently as a "Leading Firm" by the legal profession's foremost independent directories, including The Legal 500 and Chambers & Partners. Individual departments and partners have been recognized by both publications for successfully representing their clients' interests and for the ongoing quality of their expertise.