Thor Leegaard
Norway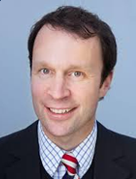 KPMG Law Advokatfirma AS
KPMG Huset - Sørkedalsveien 6
P.O.Box 7000 Majorstuen
N-0306 Oslo, Norway
Tel: +47 4063 9183

Email: thor.leegaard@kpmg.no
Web: www.kpmg.no
Thor Leegaard has been with KPMG since 2002 and a tax partner since 2007. He was educated at the University of Bergen and has an LLM in taxation from the London School of Economics. Thor started his career with the Norwegian tax administration in Oslo, and later worked for the International Bureau of Fiscal Documentation where he focused on UK and Irish tax developments.
Thor covers company law and domestic and international tax law as well as European law issues connected to taxation, and has extensive M&A experience. He has handled a number of complex disputes on administrative level, and has practical experience from tax litigation, including litigation before the EFTA Court of Justice.
He is a regular contributor to Norwegian tax journals and is the Norwegian correspondent for European Taxation, the European tax journal of the International Bureau of Fiscal Documentation in Amsterdam. He has co-authored a book on the EEA Agreement and tax and also Internasjonal skattehåndbok (International tax handbook).
KPMG Law Advokatfirma AS was established in 1996 as an independent law firm and a member of the KPMG international network of member firms. The firm has more than 100 legal professionals, including 20 partners. The firm offers a wide range of tax and legal services, and help companies manage the complexities of international business.
KPMG is a full-service tax practice and a leading Norwegian law firm within international and domestic corporate tax and personal tax, transfer pricing, VAT and indirect taxes, company and business law, and EU/EEA tax-related matters in addition to litigation and administrative appeal processes. The firm assists clients to protect against, prepare for, and resolve disputes with tax authorities.
Because the firm's tax and legal professionals take the time to understand business issues, support may be drawn from across a variety of multidisciplinary specialist service lines and networks, and at the same time from the experience and knowledge of audit and advisory colleagues. Such approaches help clients respond to their existing local and international tax and legal issues and drive additional value.
KPMG has clients ranging from large international groups to medium-sized and small businesses, including family-owned, private equity-owned and listed enterprises as well as individuals. Through the experience and knowledge of the firm's professionals and client work, it has built extensive insights into many industries and sectors, especially upstream petroleum, drilling, offshore oil services, real estate, power and utilities, IT/technology, financial services, seafood and private equity.