Janne Juusela
Finland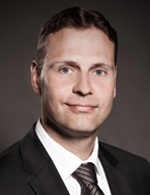 Attorneys at law Borenius
Eteläesplanadi 2
00130 Helsinki
Finland
Tel: +358 9 6153 3431
Fax: +358 9 6153 3499
Email: janne.juusela@borenius.com
Web: www.borenius.com
Janne is the head of Attorneys at law Borenius' tax group. He advises on matters related to corporate and cross-border taxation as well as mergers and acquisitions. Janne is ranked as a leading tax lawyer in Finland.
Prior to joining Attorneys at law Borenius, Janne worked as a Tax Adviser at the auditing company KPMG and in the Ministry of Finance where his responsibilities regarded the drafting of the tax legislation.
Janne is a Doctor of Laws and he defended his doctoral thesis on international tax law in 1998. He has written books on tax law and published several articles in Finnish and international publications of the field. He is one of the authors of Corporate taxation I-II (Yritysverotus I-II) (SanomaPro).
Janne lectures regularly on tax related issues. He is a member of the board of the Finnish branch of International Fiscal Association, and acts as a docent of tax law at the University of Helsinki.

Attorneys at law Borenius is a leading provider of tax services in Finland. Our 11 full-time tax experts cover both domestic and international taxation, from the corporate to the personal and from indirect to direct taxation.
Our client base ranges from corporate entities – private equity funds, institutional investors, banks, multinational and family-owned companies – to associations, authorities and private individuals. In daily administrative taxation matters, we act more like a business partner than an outside service provider. We take a hands-on approach to managing tax risks and optimizing the tax burden.
As the sole Finnish member of the worldwide organization of tax advisory firms Taxand, we can meet clients' needs globally in cooperation with other members.
We act as an independent and neutral external advisor and are known for our innovativeness in providing an optimal tax structure. In recent years our transfer pricing services have also received international recognition.

Established in 1911, Attorneys at law Borenius is one of the largest and most experienced law firms in Finland. Our services cover all areas of corporate law.
Our commitment to our clients´ success is firmly grounded in strong expertise, long-term commitment, genuine involvement, experience and innovation.
Attorneys at law Borenius' main office in the centre of Helsinki is ideally located to serve the entire Finnish business community. Clients who are located outside of the Helsinki metropolitan area are also served from our Tampere office. Our Russian office in St. Petersburg advices both Russian and foreign clients in various matters relating to Russia and cross-border transactions.