Drew Scott
United Kingdom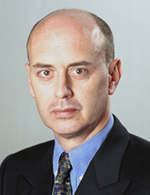 Sidley Austin LLP
70 St. Mary Axe
London EC3A 8BE
United Kingdom
Tel: +44 20 7360 3624
Fax: +44 20 7626 7937
Email: dscott@sidley.com
Web: www.sidley.com
Drew Scott heads Sidley's London Tax group. He joined the firm as a partner in May 1995. He divides his time between a transactional and a dispute resolution practice. His transactional practice encompasses the tax aspects of a wide range of corporate activity including the structuring, negotiation and documentation of mergers and acquisitions (both cross-border and domestic), joint ventures, corporate reorganizations and insolvency related matters.
Drew also has substantial experience in advising in respect of HMRC enquiries and negotiating with and, where necessary, litigating against HMRC.
Drew is recognized as a Leading Individual for Corporate Tax in The Legal 500 UK 2017. In the 2016 edition, clients told the publication that he is "a passionate corporate adviser who brings added value." Drew is ranked in Chambers UK 2020 for Tax, where he is commended for his experience, particularly in the energy sector.
In the 2019 edition, clients describe him as "very efficient and knowledgeable," whilst in the 2018 edition, he is cited as being "very responsive and eloquent and is an all-round professional adviser." Drew has also been listed in Best Lawyers 2020 for Tax.
Sidley's tax lawyers in the U.S., UK and Germany provide tax advice on a wide variety of complex transactions and financing techniques, as well as thoughtful and experienced representation in obtaining rulings and other guidance from tax authorities and in resolving tax controversies. Sidley's tax practice includes more than 60 tax lawyers, including more than 30 partners.
We pride ourselves on providing well-thought-out advice in a manner that is timely, efficient and reflects our clients' business objectives. The tax practice and its lawyers have been named as leaders in their field in Chambers Global, Chambers USA, The Legal 500, Best Lawyers, U.S. News and other publications
With a practice highly attuned to the ever-changing international legal landscape, Sidley has built a reputation for being a powerful legal adviser for global businesses. With more than 2,000 lawyers across 20 offices worldwide, Sidley maintains a commitment to providing quality legal services and to offering advice in litigation, transactional and regulatory matters spanning virtually every area of law.
Our highly regarded capital markets practice and broad transactional practice disciplines include corporate and securities, mergers and acquisitions, securitization, intellectual property, funds and other pooled investments, bankruptcy and corporate reorganization, bank and commercial lending, public finance, real estate, tax and employee benefits, as well as trusts and estates.
Sidley's extensive litigation experience includes general and commercial litigation, regulatory and financial litigation, antitrust, white collar criminal defense, food and drug, healthcare, patent and other intellectual property litigation, product liability and mass tort litigation, international commercial arbitration and dispute resolution, and international trade law.
Our offices are found in Beijing, Boston, Brussels, Century City, Chicago, Dallas, Geneva, Hong Kong, Houston, London, Los Angeles, Munich, New York, Palo Alto, San Francisco, Shanghai, Singapore, Sydney, Tokyo and Washington, D.C.
"Drew Scott is commended for his corporate tax experience particularly in the energy sector. He regularly assists clients with the tax elements of restructurings, as well as handling general advisory matters."