Bodo Bender
Germany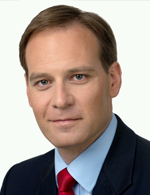 White & Case LLP
Bockenheimer Landstraße 20
60323 Frankfurt am Main
Germany
Tel: +49 69 29994 0
Fax: +49 69 29994 1444
Email: bodo.bender@whitecase.com
Web: www.whitecase.com
Bodo Bender is the Co-head of the EMEA Tax Practice. He advises domestic and multinational clients with a strong focus on cross-border tax planning and the structuring and negotiation of complex M&A transactions, joint ventures and restructurings as well as the planning and implementation of post-merger integration measures.
Clients value Bodo's ability to devise clear, user-friendly and robust solutions to complex tax issues by effectively coordinating detailed technical advice from multiple jurisdictions.
Bodo has a long year experience in the structuring and implementation of acquisition financings as well as in successfully representing clients on internal and external investigations, audits and tax controversies. He has also structured and implemented various share offerings and other incentive schemes for executives and employees.
He has authored numerous articles on European tax law and is an active member of the International Fiscal Association.
In the ever-changing economic environment, tax regimes similarly evolve. Today, governmental efforts to increase or maintain tax revenue levels pose new and difficult challenges for tax planning and dispute resolution for corporations, partnerships, and individuals alike.
Globalization also creates complex tax issues requiring deep knowledge of national tax laws, tax treaties, and information sharing programs. Given our global tax presence and over 90 tax professionals, clients routinely seek our advice on reaching their business goals in light of the multiplicity of national tax laws and the cross-border nature of today's complex tax issues.
Tax efficiency, risk reduction, avoidance of tax controversy, and the successful resolution of an unavoidable dispute are goals that can best be met where the tax team possesses strong national and cross-border experience. We effectively and efficiently partner with our clients to meet these goals.
Whether the tax issues involve a single country or are cross-border, encompass planning for tax efficiency or require resolution of a civil or criminal tax controversy or investigation, our global Tax Group partners with our clients to develop effective solutions.
We understand the business and legal intricacies of international business and taxation. Our group is recognized globally for its forward-thinking approach on tax matters as well as precedent-setting firsts in tax planning for transactional matters including M&A, private equity, capital market, project finance, family office, and real estate as well as for executive compensation, transfer pricing, tax dispute resolution, competent authority, and investigative matters.
White & Case is a global law firm with longstanding offices in the markets that matter today. Our on-the-ground experience, our cross-border integration and our depth of local, US and English-qualified lawyers help our clients work with confidence in any one market or across many.
We guide our clients through difficult issues, bringing our insight and judgment to each situation. Our innovative approaches create original solutions to our clients' most complex domestic and multijurisdictional deals and disputes.
By thinking on behalf of our clients every day, we anticipate what they want, provide what they need and build lasting relationships. We do what it takes to help our clients achieve their ambitions.
"Bodo Bender of White & Case takes a "very hands-on and commercial" approach to mandates. He assists large domestic and international corporates with tax-related transaction matters, as well as assisting private equity funds with the tax structuring aspects of financial products."