André Pesch
Luxembourg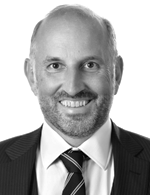 TS&P
10, rue Dicks
L-1417 Luxembourg
Luxembourg
Tel: +352 20 60 87 70 17
Fax: +352 20 60 87 70 80
Email: andre.pesch@tsp.law
Web: www.tsp.law
André Pesch has over 25 years of experience in advising on Luxembourg and international tax issues related to tax efficient investment, holding, financing and IP structures. Andre is recognized as a leading tax advisor in Luxembourg.
His clientele is composed of many multinationals, financial institutions (banks, insurance companies) and asset managers (alternative and retail). He intervenes very often in the tax analysis of capital market transactions and the development of structured products. In the past few years, André has advised several of his clients on state aid aspects of their structures.
Before joining TS&P, André created the tax department of Baker McKenzie in Luxembourg which he led for 6 years as Tax Principal. Before that, André was a Partner in the tax department of Ernst & Young's Luxembourg office, where he headed the Financial Services Offering tax department and co-headed the E&Y EMEA Asset Management tax group. He joined E&Y after several years of experience as European Tax Director for Masco.
André has been a member of several workshops and expert groups within the European Commission, the Luxembourg Bankers' Association (ABBL) and the Association of Luxembourg Fund Industry (ALFI).
TS&P is a boutique law firm providing bespoke high-quality corporate and tax advice, while always considering practical and commercial aspects. This tailor-made advice is achieved with the support of an experienced team whose members have been working together for over a decade, creating strong and enduring client relationships built on trust. The team owes its long-lasting success and global market recognition to its unique common mind-set.
TS&P, as an independent law firm, has voluntarily made the distinctive choice to focus on a delineated range of topics: the team possesses a depth and breadth of corporate and tax expertise gained from years of experience advising banks (especially in structured finance matters), investment funds, large corporations and high net worth individuals in complex cross-border deals and structures involving Luxembourg.
Having already entered into strategic relationships with other highly renowned specialist practitioners in Luxembourg and abroad, TS&P is able to deliver the appropriate corporate and tax solutions each business requires as a one stop shop.