Tania Maria do Amaral Dinkhuysen
Brazil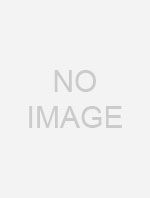 Advocacia Amaral Dinkhuysen
Rua Funchal, 203 - CJ 101
CEP: 04551-904
São Paulo-SP, Brazil
Tel: (55 11) 3079-8999
Fax: (55 11) 3079-3919
Email: tad@aad.adv.br
Web: www.aad.adv.br
Senior Partner of the Amaral Dinkhuysen Law Firm, obtained Law Degree – LLB title at the University Presbiteriana Mackenzie in 1983. Acquired Master's Degree – LLM title in 2005, in the same prestigious University (Thesis focused on "MERCOSUR's Value Added Tax"). Admitted to the Brazilian Bar Association of São Paulo and Federal District (Brasília).
Strong background and solid reputation in offering a sound analysis of tax obligations of a large variety of the complex tax litigation process.
By combining more than twenty years of experience handling intricacies of Brazilian tax law, provides likewise effective advising on smart strategies to efficiently reduce tax liabilities through effective tax planning.
Effective member of the Tax Administrative And Judicial Litigation of Brazilian Bar Association (OAB). Honorary Counselor of MDA – Lawyers Rights Cause.
Strong presence in several professional associations such as Brazilian Institute of Tax Law at Universidade de São Paulo and Tax Law Brazilian Academy, amongst others.
Prior to establishing the Amaral Dinkhuysen firm, formerly acted as partner lawyer of Dias e Souza Advogados Associados for 18 years.
Tax Law

– Acquainted with a large range of trade negotiations, Amaral Dinkhuysen Law Firm is recognized by the strong and reliable quick solutions of tax matters in order to decrease unnecessary administrative burdens.

Environmental Law

– Prestigious operation on emerging environmental issues through active procedures in agribusiness area. Substantial work with the Brazilian sugar-alcohol sector.

Commercial Contracts

– Sector mainly conducted to solve daily business matters, in national and international sectors. Transactions, large commercial projects, and other personalized subjects are also covered.

Aviation Law

– Demonstrated skills and efficient assistance in transactions of purchase, sale, leasing, chartering, monitoring the process of import & export of goods and aircrafts. Likewise, dealing with negotiation of contracts at the aviation environment.

Corporate Law

– Formulation of legal documents linked to Companies' structure and other relevant topics.

Labor Law

– in connection with a large range of complex matters, the specialized team is esteemed for its expertise assisting clients on cases filed against or by the companies.

Civil Litigation

– Promotes solutions with a wide range of operations in order to protect customers' interests, minimize court litigation and other disputes.

Real Estate Law

– Amaral Dinkhuysen Law firm provides multidisciplinary advice assisting the real estate structures on formulation, negotiation and development of contracts related to the theme.
Since it´s establishment in 1993, Amaral Dinkhuysen Law Firm have been distinguished by its high quality standards in order to render strategic legal advice on a large range of the most important topics and issues related to the globalized world.
The Amaral Dinkhuysen Law Firm's high level professional team precisely apply the most beneficial law techniques and incisively identifies on each case the right procedure for the achievement of best results with the least possible spent of time and cost.
Awards
Furthermore, due to the qualified and extremely focused work of our competent attorneys, Law Firm Amaral Dinkhuysen is recognized and trusted by the National & International Market, mainly considering the Fields of Aviation and Tax Litigation.
Best Lawyers in Brazil 2016" recommend Tania Maria do Amaral Dinkhuysen, major partner of Advocacia Amaral Dinkhuysen, for Tax Law practice area, in the city of São Paulo. Advocacia Amaral Dinkhuysen is also recommended by Chambers Latin America and by the Legal Media Group since 2008, acknowledged among "The most admired in Brazil Law Guide", in the Sectorial Analysis Yearbook of the newspaper Valor Econômico.
Alliances & Partnerships
Amaral Dinkhuysen Law firm has direct participation in many different events, activities and issues related to various sectors of the economy and legal world.
Similarly, being member of the Center for the Study of Law Firms – CESA; and several other entities, grants to Amaral Dinkhuysen Law Firm access to the most updated and precise data analysis periodically transmitted to the clients.