Siamak Mostafavi
France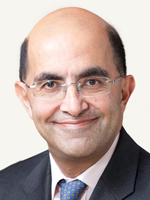 Jones Day
2 rue Saint-Florentin
75001 Paris
France
Tel: +33.1.56.59.39.39
Fax: +33.1.56.59.39.38
Email: smostafavi@jonesday.com
Web: www.jonesday.com
Siamak Mostafavi focuses on the taxation of financial products and derivative instruments and is widely regarded as a leader in the field. He regularly assists numerous financial institutions, including in connection with their cross-border transactions.
Siamak is often invited to speak on international tax-related issues and is author of several articles on tax and finance topics. He is a member of the French branch of the International Fiscal Association (IFA), and was the French co-rapporteur on the topic "The debt-equity conundrum" during the Boston Congress (2012).
Before joining Jones Day, Siamak headed the tax team he founded in 1999 at the Paris office of a major U.K. law firm. Previously he was a partner with a leading French law firm.

Jones Day's Tax Practice assists clients in responding to the challenges of the current environment by emphasizing the development of creative, practical solutions to tax problems.
The focus of the Tax Practice reflects the changing business environment in which we live. The tax law is becoming more dispute-oriented, more international in scope and, despite efforts to the contrary, more complicated and subject to frequent revision. The client service challenges created by complexity and change are addressed in part by the identification and development of Firm leaders in key areas of practice. These lawyers combine extensive experience with an understanding of the latest developments in their field, and many have been recognized as among the world's outstanding tax practitioners. The knowledge and experience of each tax lawyer is made available Firmwide through a long tradition of close collaboration and cooperation across offices and practices.

"Siamak MostafaviFirst ranked in Chambers Europe 2007. 's areas of expertise include the tax aspects of financial instruments such as derivatives. One client describes him as "proactive, articulate and to the point." "