Philippe Benedict
USA: New York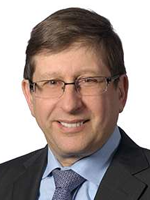 Schulte Roth & Zabel LLP
919 Third Avenue
New York, NY 10022
United States
Tel: +1 212.756.2124
Fax: +1 212 593 5955
Email: philippe.benedict@srz.com
Web: https://www.srz.com
Philippe Benedict focuses his practice on the tax aspects of investment funds, mergers and acquisitions, international transactions, real estate transactions and financial instruments. He has advised on many major transactions involving sales or spinoffs of investment fund managers, including Senator Investment Group LP's sale of a minority stake to The Blackstone Group LP, Caxton Associates LP's sale of a minority interest to the Petershill II Fund affiliated with the Goldman Sachs Group Inc., and Credit Suisse's sale of Strategic Partners to The Blackstone Group LP.
Philippe advises on the tax aspects of securitizations, including his recent representation of affiliates of Fortress Investment Group LLC and affiliates of Highbridge Capital Management in the securitization of their leveraged facilities. He has also advised multiple alternative asset managers on the formation and structuring of funds, including Engineers Gate with the launch of a quant fund, Clearfield Capital with the launch of a hedge fund, Warlander Asset Management LP with the launch of a credit fund, and SG Capital Partners in the formation of a new fund; Gunnar Overstrom, formerly a partner at Maverick Capital Ltd., in the formation of Three Corner Global Investors LP; Junto Capital Management LP on the launch of Junto Capital Partners LP and Junto Offshore Fund Ltd.; Trian Fund Management LP on all aspects of launching new co-investment hedge funds; Sachem Head Capital Management LP with the launch of hedge funds and the establishment of long/short equity funds; and Capstone Investment Advisors LLC, JANA Partners, MKP Capital Management LLC and Scopia Fund Management LLC in their respective sales of a passive minority interest to Neuberger Berman Group-managed private equity fund Dyal Capital Partners.
Philippe's recent real estate transactions include advising the Related/Oxford joint venture developing Hudson Yards on closing nearly $1.4 billion in equity investments and debt financing for the center's first tower, and advising Oxford in over $5 billion in financing of three office towers, a retail center and a residential building for the project; advising Arel Capital in a number of equity investments, including operating multi-family properties with significant retail components and ground-up development projects for modern condominium buildings in Manhattan and Brooklyn; and advising Perella Weinberg Partners on the acquisition of 50-percent ownership of interests in two hotels and the structuring of a REIT joint venture with Loews Corporation.
Philippe earned his LL.M. in taxation and his J.D. from New York University School of Law. While pursuing his J.D., he was the recipient of a Gruss Fellowship and served on the staff of the Journal of International Law and Politics. He obtained his B.S., summa cum laude, from Adelphi University. Chambers USA, The Legal 500 United States, New York Super Lawyers and Tax Directors Handbook have recognized Philippe as a leading lawyer. He is a co-author of Hedge Funds: Formation, Operation and Regulation (ALM Law Journal Press) and also speaks at prominent industry events, including PLI's Tax Planning for Domestic & Foreign Partnerships, LLCs, Joint Ventures & Other Strategic Alliances 2015 conferences in New York and San Francisco. He also recently presented on topics including FATCA, customized solutions for investors, and management company structuring and operations.
Schulte's Tax Group is a team of practical business lawyers with leading-edge knowledge of tax law and extensive experience advising on sophisticated commercial transactions. We provide practical solutions to the full range of participants in the financial services industry and are the recognized market leader in the alternative investment area. As a critical part of the firm's transactional practice, we have devised some of the most innovative structures for corporate deals, especially in distressed investments, in recent years, and are well-known for our expertise in the areas of international tax, investment funds, M&A, distressed investing and real estate.
We provide business-critical counsel and innovative solutions for the complex formation, structuring and transactional needs of private investment firms, advising on the tax aspects of the investment activities and structures for their domestic and offshore funds. In addition, as a thought leader in representing private investment fund sponsors, we are expert at optimizing compensation arrangements for sponsors, including deferred compensation arrangements and other strategies to provide sponsors with custom designed tax-efficient programs.
Additionally, our tax lawyers, working closely with the firm's business transactions teams, focus on reorganizations, acquisitions and dispositions of portfolio companies by leveraged buyout and other private equity funds, strategic acquisitions and purchases of distressed companies. In the finance area, representing both capital providers and capital users, we have significant experience designing conventional and complex structured finance transactions with a view toward minimizing tax cost and risk while maximizing market participants' transactional flexibility. We are particularly well-known for our work in the asset manager M&A space representing both buyers and sellers of interests in fund management companies. Because our corporate and finance lawyers involve our tax lawyers in the earliest stage of a transaction, we are consistently able to reduce tax transactions costs, preserve and enhance tax attributes, and plan for efficient tax strategies, which permits us to achieve strong outcomes for our clients.
Working in tandem with the firm's other practice areas, we offer expertise in cross-border transactions and have earned a reputation as innovators in providing tax-efficient solutions for clients with global tax issues. Our lawyers address the international tax concerns of investment fund clients and have a long record of innovation in devising structures for offshore hedge funds. Additionally, we have extensive experience devising structures for acquisitions of multinational businesses in a manner that is consistent with operational efficiency.
Chambers USA, The Legal 500 United States and Tax Directors Handbook, the guide to the world's premier tax law firms, recognize Schulte as one of the leading tax law firms in the United States.
"The "incredible" Philippe Benedict is noted for his involvement in the hedge funds space, where he is regarded as an "extremely knowledgeable tax expert." Sources go on to state that he "adds value and can talk to the business side."