Nancy L. Iredale
USA: California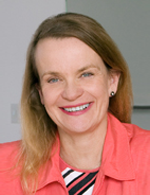 Paul Hastings LLP
515 South Flower Street
25th Floor
Los Angeles, CA 90071
Tel: +1(213) 683-6232
Fax: +1(213) 996-3232
Email: nancyiredale@paulhastings.com
Web: www.paulhastings.com
Nancy Iredale is a partner in the Tax practice of Paul Hastings and is based in the firm's Los Angeles office. Ms. Iredale provides tax advice to international and domestic clients in all types of commercial transactions and has provided advice and tax opinions in tax-free and taxable merger and acquisition transactions. Her experience includes performing tax due diligence and negotiating reductions in purchase price to reflect contingent tax liabilities in target companies.
Ms. Iredale has litigated cases in numerous forums, with particular success in obtaining summary adjudication for clients in tax controversies. She has tried and/or settled federal and California civil and criminal tax cases and was cited by her peers as one of the state's most prominent tax litigators.
Experience:
Loyola University Medical Center in its lawsuit in federal District Court for a refund of FICA taxes paid on wages to medical residents
Consortium of U.S. pension plans in tax refund litigation in France, Spain and Italy
Accolades & Recognition:
Selected by the Los Angeles County Bar Taxation Section for the Dana Latham Memorial Award
Consistently named Southern California Super Lawyer, Tax, and listed in the 2016 edition of Southern California Super Lawyers® Magazine
Selected as the "Los Angeles Best Lawyers Litigation & Controversy – Tax Lawyer of the Year" for 2012
Ranked in Chambers USA 2015 list of America's leading lawyers for business
Profiled in the "Southern California's Best Lawyers" feature of the Los Angeles Times
Presented the V. Judson Klein award as the outstanding tax lawyer in the state of California
Recognized by the commissioner of the Internal Revenue Service, who appointed her to his Advisory Group ("CAG")
Our Tax lawyers act as business consultants, advising companies on their transactional, business-planning, and dispute-related tax matters. We focus on creatively resolving potential tax and structural problems, so that our clients can achieve their goals efficiently and seamlessly.
Our team includes lawyers recognized internationally for their work in critical and evolving areas of tax law. Our highly experienced transactional lawyers handle the full range of tax issues that frequently arise in structuring finance and capital markets transactions. For our clients, this means a strong working relationship with corporate tax lawyers who understand their business, their industry, and their legal and business challenges.
We are internationally recognized as one of the preeminent tax practices in telecommunications, energy, executive compensation, and tax-exempt and tax-favored investments.
We are internationally recognized as one of the preeminent tax practices in telecommunications, executive compensation, and tax-exempt and tax-favored investments.
Our team also provides innovative tax advice related to real estate and real estate funds, leveraged finance, capital markets, private equity, restructurings, investment management, and project finance.
Our lawyers have the deep understanding of tax law and knowledge of federal and state administrative procedures to guide our clients through sensitive audits, controversies, and litigation.
Our veteran tax litigators have decades of experience trying and settling cases.
We have won significant victories in federal, state, and local courts and administrative settings.
Our team includes former government lawyers who have represented the IRS in a variety of tax matters.
"Nancy Iredale garners high praise for her tax controversy practice. She also advises on an array of transactional matters. Clients characterize her as "very knowledgeable, with a lot of experience," with others noting: "She is responsive and professional."