Michelle M. Hervey
USA: Ohio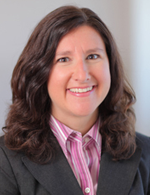 Baker & Hostetler LLP
Key Tower, 127 Public Square
Suite 2000
Cleveland, OH 44114-1214
Tel: +1.216.861.7290
Fax: +1.216.696.0740
Email: mhervey@bakerlaw.com
Web: www.bakerlaw.com
Michelle Hervey's practice focuses primarily on federal tax controversy and planning for partnerships, limited liability companies, real estate investment trusts and corporate clients. She also serves as tax counsel on public securities offerings and mergers and acquisitions. Responsive and perceptive of her clients' needs, Michelle provides practical and technical guidance that is enhanced by experience as a former CPA focused on partnership and expatriate tax issues.
Michelle serves as leader of the national Tax Controversy and Litigation team and is a member of the Hiring and Recruitment Committee for the Cleveland Office.
For more than 100 years, the attorneys at BakerHostetler have helped clients effectively manage one of their most significant costs—taxes—by providing clients with sound and practical advice in federal, international, employee benefits, private wealth, tax exempt and state and local tax matters.
With more than 70 attorneys serving 14 offices, BakerHostetler's Tax Group is one of the legal profession's strongest. Clients rely on us for effective, practical judgment and technical advice and structuring tax-efficient transactions in arranging business operations to minimize compliance burdens and optimize tax synergies. We also routinely handle federal, state and local tax controversies including tax litigation. Our international tax practice helps companies plan and implement global tax strategies around the world. We complement our planning and controversy practices with an active rulings practice, regularly obtaining private rulings on behalf of clients in complicated merger and acquisition transactions, joint ventures, spin-offs, accounting methods and similar issues.
Members of our team have served in senior positions at the Department of Treasury, the IRS, the Department of Justice, the Joint Committee on Taxation and on Capitol Hill. Our tax attorneys also serve the academic community and the legal profession as adjunct professors, tax committee chairs and officers of various tax organizations. Twenty-eight of our team members are listed in U.S. News & World Report's Best Lawyers, with four earning "Lawyers of the Year" awards. Our Tax team is also ranked in Chambers USA and in Who's Who in Legal in "Corporate Tax."
We understand that in tax law, facts matter. Our attorneys are committed to providing responsive service to our clients and to establishing the long-standing, deep client relationships necessary to enable us to command the facts necessary for effective counsel and representation in tax planning and controversy matters.
BakerHostetler, one of the nation's largest law firms, represents clients around the globe. With offices coast to coast, our more than 940 lawyers litigate cases and resolve disputes that potentially threaten clients' competitiveness, navigate the laws and regulations that shape the global economy, and help clients develop and close deals that fuel their strategic growth.
We have five core practice groups: Litigation, Business, Employment, Intellectual Property, and Tax. Within these groups are several large specialty practices, including antitrust, bankruptcy, healthcare, energy, middle market mergers and acquisitions, complex commercial litigation, data privacy and security, patent prosecution and international tax. Our attorneys have broad knowledge and experience in many industries, including energy, media, manufacturing, healthcare, financial services and insurance, consumer products, and hospitality.
We distinguish ourselves through our commitment to the highest standard of client care. By emphasizing an approach to service delivery as exacting as our legal work, we are determined to surpass our clients' expectations.

"While they are very technical in tax law, they communicate complex issues in a way that is understandable."