Matthew S. Campbell
USA: Oklahoma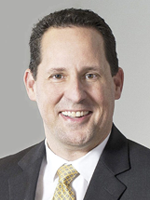 Hall Estill
320 South Boston Avenue
Suite 200
Tulsa, OK 74103-3706
Tel: 918-594-0819
Fax: 918-594-0505
Email: mcampbell@hallestill.com
Web: www.hallestill.com
Matt is a 20-year attorney with experience in private practice and in a Fortune 500 Corporate Tax department. His practice at Hall Estill is concentrated on Tax and International Tax Law, as well as corporate services, specifically in the Mergers & Acquisitions area, serving clients nationwide.
Prior to joining the firm, Matt was a Tax Director for TechnipFMC plc in Houston. In addition, he previously worked at professional services firms Ernst & Young; BKD, LLP; Aronson & Company; and KPMG, LLP.
Education:
Georgetown University Law Center (LL.M. in Taxation, 2001)
University of Iowa College of Law (J.D., with distinction, 1997)
Morningside College (B.A. in Economics and Political Science, with honors, 1993) – Minor in Business Administration
Hall Estill's comprehensive Tax practice identifies innovative and practical solutions for complex tax issues. The Firm represents public and private corporations, partnerships, LLCs and individuals in Oklahoma, regionally, nationally, and internationally in the following areas:
Income Tax Planning & Controversy
We provide advice on a broad range of unique tax issues, including the choice of entity to use in forming a business or venture; the structuring of mergers, acquisitions and liquidations of public and private companies; the drafting of partnership or LLC operating agreements with special tax allocations and other provisions; the implementation of real estate and equipment like-kind exchanges and the resolution of IRS and state income rulings, tax audits and appeals. We help international and domestic clients to evaluate and execute cross border, foreign investments and assist others in obtaining non-profit tax exempt status.
State and Local Tax Practice
We address planning issues associated with and handle a significant number of controversies involving state and local tax issues in Oklahoma, Arkansas, Texas and other surrounding states, including sales and use, gross production, property, franchise and withholding taxes. We assist new, expanding or relocating businesses in identifying and earning economic and tax incentives.
International Tax Practice
In today's global economy, businesses are looking for ways to expand beyond their borders. Hall Estill's team of International tax attorneys can assist and work with clients of all sizes to structure cross-border transactions and provide practical advice related to exploring these opportunities.
Our attorneys assist clients with multifaceted international tax matters, including: structuring inbound and outbound business and real estate investments; cross-border mergers, dispositions and joint ventures; and reorganizing and restructuring multinational corporate groups. We work with clients to handle international controversies before the IRS and in the courts, including forensic tax controversies. Our International tax attorneys can also devise specialized planning involving transfer pricing, foreign entity classification, foreign tax credits, foreign currency transactions, profit repatriations, and tax treaty issues.
Rich in Oklahoma heritage and a tradition of legal experience. Since the mid-1960s, Hall Estill has been delivering powerful results to its clients nationwide. A full-service business law firm, we have created a practice that taps the knowledge of skilled attorneys while maintaining focus on meeting clients' needs.
More than 140 Hall Estill legal professionals maintain close contact through offices in Tulsa, Oklahoma City, Denver and Northwest Arkansas – helping clients handle their legal affairs in local, regional, national and international venues. Additionally, the firm employs state-of-the-art technology to deliver timely, cost-effective and secure services.