Lee A. Zoeller
USA: Pennsylvania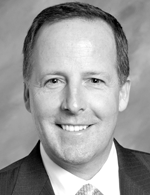 Reed Smith LLP
Three Logan Square,
1717 Arch Street, Suite 3100
Philadelphia, PA, 19103
Tel: +1 215 851 8850
Fax: +1 215 851 1420
Email: lzoeller@reedsmith.com
Web: https://www.reedsmith.com
Lee is the chair of Reed Smith's State Tax Group of more than 40 lawyers which is nationally renowned for helping corporations save significant state taxes. He has resolved, both through litigation and settlement, some of the most difficult state tax matters before administrative appeal boards, tax tribunals, and courts in more than 20 states.
Lee works closely with clients to determine the best course of action–from strategy development through litigation–to resolve the taxpayer's issues. Lee and his team have a reputation for resolving taxpayers problems through unique and creative approaches to their state tax assessments. Lee's practice is based on being proactive in helping clients minimize their state tax burdens.
Lee's clients frequently call upon him to participate in leadership forums focusing on best practices in the state tax arena.
Reed Smith's State Tax practice has more professionals exclusively focused on state tax issues than any other U.S. law firm. Devoted to the full range of state tax matters, we do more than address individual issues as they arise. Our emphasis is on building strong client relationships, working to create innovative and comprehensive solutions that enable our clients to focus on moving ahead.
We are acknowledged as a leading state tax practice in the United States, with more than 40 dedicated state tax lawyers across seven domestic offices. Our lawyers are from private practice, state government departments of revenue and attorneys general offices, the private sector, in-house, and Big 4 public accounting firms. Some of our lawyers are also CPAs or have accounting degrees and related experience. This deep and varied experience allows us to be more than just litigators; we are tax advisors focused on reducing our clients' tax expense to increase their bottom line.
Reed Smith's state tax lawyers serve clients by leveraging the firm's national network of lawyers with deep tax, technical, industry, and government experience. Our lawyers have diverse backgrounds, allowing us to understand more about our clients and their needs, and not solely the state tax laws impacting them. This depth and breadth of our experience impacts how we address client issues—balancing the law against the economic, business, and social environments in which our clients work every day.
This approach has resulted in our representation of more than 10 percent of the Fortune 500 companies in state tax matters, and recognition by tax and business organizations, including The Wall Street Journal.
We were named one of 2016's Tax Practice Groups of the Year by Law360. Our state tax lawyers were also commended by both Chambers USA and Legal 500 in their 2018 rankings.
"Lee Zoeller is head of the firm's state tax practice. He handles the full range of state and local tax matters and receives warm praise from market sources."