Larry Sussman
China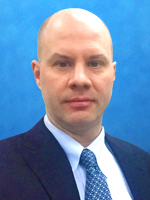 O'Melveny & Myers LLP
Yin Tai Centre, Office Tower, 37th Floor
No. 2 Jianguomenwai Ave.
Beijing 100022, China
Tel: +86-10-6563-4205
Fax: +86-10-6563-4201
Email: lsussman@omm.com
Web: www.omm.com
Larry Sussman is the managing partner of O'Melveny's Beijing office and a member of the Firm's China Practice, Tax Practice, and Investment Funds Practice. Larry brings a developed perspective on China legal matters having studied in Beijing in 1992, returning in 1998 where he has based his legal practice since then, and having worked from the Firm's Beijing office since 2002.
Larry advises on private equity transactions involving Chinese portfolios, offshore funds concerning China or Chinese sponsors, onshore RMB funds and inbound investment structures, QFIIs and QDIIs, offshore and onshore private and public exits, and cross-border transactions for Chinese enterprises and entrepreneurs.
Larry is well-known in the international tax field for his expertise with both the structuring and effective implementation of the tax-sensitive aspects of transactions in China. Larry has been recognized as a leading lawyer in China by Chambers Asia for Tax (2009-2013) and Investment Funds (2013). He is also listed as a top global tax adviser in Tax Directors Handbook (2009-2013), and is rated for his 'first-class structuring' and implementation of the tax side to transaction in China.
Larry also has a wealth of practical experience in advising on multinational expansion into China, IP structuring, foreign exchange matters, market access, customs matters, and other regulatory matters concerning China.
For taxpayers in the global economy, success depends on compliance with a diverse and ever-evolving array of tax rules. Tax policies are constantly in flux, and they vary widely in different national, regional, and local jurisdictions. A deep understanding of these myriad tax regimes—as well as the interplay between them—can mean the difference between profitable transactions and harsh penalties.
O'Melveny has a fully integrated global tax practice and is one of the few international law firms with US, UK, and Chinese tax capabilities. We provide comprehensive and strategic tax planning advice, combining a thorough knowledge of complex tax laws with a pragmatic problem-solving approach to our clients' tax issues. We serve corporations, financial institutions, private equity funds, state and local agencies, and individuals in a wide variety of transactions ranging from routine corporate formations to some of the world's largest, most complex mergers and acquisitions.
We often act as special tax counsel on transactions that are particularly tax-sensitive or involve emerging tax issues, such as fund-raising in new markets, secondary transactions, cross-border joint ventures, business mergers and acquisitions, corporate reorganizations (including spin-offs and split-offs), liquidations, and other divestitures. Our goal is to maximize after-tax results for our clients within applicable laws and regulations. We are also known for our thorough knowledge of partnership laws and our focused experience in entertainment transactions.
O'Melveny helps build and connect prosperous communities of law and business. Our public service and pro bono contributions strengthen the communities we serve. Because community building is a mutual effort, we receive as much as we give. We learn from clients and industries that entrust us with their futures. We are reminded, often by those who most need our help, that the law respects and empowers all.
Our clients come from many industries, nations, and developmental stages. Their diversity spurs our own diversity and reach. We were one of the first US law firms to open offices in Beijing and Tokyo. O'Melveny has a leading China practice with offices in Shanghai, Beijing, and Hong Kong. Moreover, we opened an office in Singapore in 2008, and most recently opened a foreign legal consultant office in Seoul. Our European offices are in the key economic and political centers of London and Brussels. Our lawyers' outstanding work regularly garners international awards and recognition.
O'Melveny's achievements stem directly from the talent and commitment of approximately 700 professionals who practice in 15 offices. Clients value our lawyers' skills and creative strategies, as well as the common sense and civility they bring to important conversations. Our paralegals, librarians, assistants, clerks, administrators, and other staff members work in pursuit of our clients' success and are highly valued members of the O'Melveny team.
After 130 years as a law firm, we know the importance of giving back to the communities where we work and live. Through O'Melveny's scholarship programs, pro bono services, Green Office Initiative, and individual service, we aim to honor our roots and build for the future. We are especially proud to count among our colleagues a former US Secretary of Transportation, senior officials from the US Federal Trade Commission and US Securities and Exchange Commission, and scores of other lawyers who have played significant public service roles.
"Larry SussmanFirst ranked in Chambers Asia-Pacific 2008. wins enthusiastic market recommendation as "one of the best tax practitioners in China." Another impressed interviewee speaks well of his "deep knowledge of the laws and ability to advise and implement practical and creative solutions."