John T. Woodruff
USA: Texas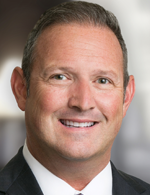 Polsinelli
1000 Louisiana Street
Suite 6400
Houston, TX 77002
Tel: 713.374.1651
Fax: 713.583.9968
Email: jwoodruff@polsinelli.com
Web: www.polsinelli.com
For each engagement, John Woodruff's goal is to provide strategic, practical, and efficient recommendations for our clients' complex tax matters. John counsels clients on all aspects of international tax, transfer pricing, and tax issues related to cross-border mergers, acquisitions, and restructurings. He regularly partners with clients on issues related to the U.S. foreign tax credit, subpart F, U.S. trade or business/permanent establishment determinations, treaty-based positions, transfer pricing strategies, and strategic tax-related planning for international investments and financings.
Drawing on his many years of experience in private practice and in major accounting firms, John structures acquisitions, dispositions, public offerings, reorganizations, restructurings, repatriations, and insolvency transactions in a manner that best protects each client's interests.
John also represents multi-national clients operating in a broad range of industries, with a particular focus on energy companies involved in:
Exploration and production
Oilfield services
Offshore drilling
Maritime
Oilfield manufacturing and engineering
Procurement
Construction
All companies, organizations and individuals can expect to encounter tax issues. Polsinelli Tax practice attorneys provide creative solutions and legal guidance on international, federal, state and local tax laws to entities in all major industries and tax status classifications. Our attorneys partner with clients to develop business solutions related to:
Business Transactions
Tax Controversy and Litigation
Entity Formation
Tax Practice Financial Services
International Tax
The strong reputation of Polsinelli Tax practice attorneys is built on skills in sound and effective planning, in-depth analysis and favorable resolutions and outcomes, particularly in complex tax matters involving diverse businesses. We are innovative and have vast experience in structuring business formation, combinations, reorganizations, mergers and acquisitions, and liquidations in the most tax-advantageous manner. If needed, the Polsinelli Tax Practice attorneys' litigation experience spans all judicial forums including the U.S. Tax Court, federal courts, state courts and administrative tribunals throughout the country.
Polsinelli Tax Practice attorneys' experience and sound judgment provide clients with appropriately assessed tax risks with the potential benefits of a judicial or administrative resolution of the issue. Polsinelli Tax attorneys bring both Certified Public Accountant (CPA) and advanced legal qualifications to tax advising (including LLMs) for individuals and businesses. Offering both extensive tax planning, and tax audit and appeal services, we represent our clients' interests in preserving income and protecting assets.
With offices located coast-to-coast, Polsinelli's Tax attorneys are also equipped to represent clients regarding local, county and state tax issues for employment and independent contracting, partnerships and LLC structuring, audits and tax controversies across the United States. The Polsinelli Tax practice is experienced not only in handling income, sales and use, excise and property tax issues, but also well-versed in all kinds of tax controversies that can arise and are prepared to take appeals to state tax appeal tribunals and appellate courts.
Polsinelli is an Am Law 100 firm with more than 825 attorneys in 21 offices. Ranked #24 for Client Service Excellence1 and #10 for best client relationships2 among 650 U.S. law firms, Polsinelli was also named among the top 30 best-known firms in the nation3. The firm's attorneys provide value through practical legal counsel infused with business insight, and focus on health care, financial services, real estate, intellectual property, mid-market corporate, labor and employment, and business litigation.