John H. Birkeland
USA: Colorado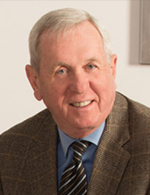 Sherman & Howard L.L.C.
633 Seventeenth Street
Suite 3000
Denver, Colorado 80202
Tel: 303.299.8225
Fax: 303.298.0940
Email: jbirkeland@shermanhoward.com
Web: https://shermanhoward.com
John Birkeland is a Member of Sherman & Howard's Tax/Probate Department. He has more than 40 years of experience in representing individual and business taxpayers in transactional tax planning and IRS disputes. He has published extensively in the areas of real estate tax planning and the taxation of small- and medium-sized business entities. He is also an expert on the Colorado and Federal tax law relating to Conservation Easements. John is a past president of the Tax Section of the Colorado Bar Association and of the Denver Tax Association.
Representative Matters
Routinely provides advice to companies of all sizes regarding federal and state income tax issues, including tax advice concerning the acquisition and disposition of business entities and assets.
Advises clients on tax and real estate aspects of conservation easements.
Routinely counsels clients facing audits and represents them in administrative proceedings before the Internal Revenue Service and the Colorado Department of Revenue.
Routinely advises on and prepares partnership agreements and operating agreements for a variety of business concerns.
Provides tax advice concerning the structure and operation of private equity limited partnerships.
Routinely counsels clients on commercial real estate transactions.
Sherman & Howard's corporation and partnership tax attorneys regularly advise clients on a variety of issues in connection with corporate and partnership taxation, including advice on structuring domestic and international transactions. We have experience advising clients on tax issues in connection with entity formation, acquisitions, tax-free reorganizations, spinoffs, joint ventures, and divestitures. We also advise clients in connection with complex partnership tax issues, including the creation of investment entities for private equity and hedge funds. Sherman & Howard routinely advises private clients on tax issues in connection with business planning. Several of us work closely with Sherman & Howard's real estate attorneys to provide tax advice at all stages of real estate development activities. We also have experience handling tax issues in connection with cross-border transactions.
Sherman & Howard L.L.C. is a regional firm with a national practice. Our over 180 lawyers serve a broad range of clients, including individuals, privately held businesses, multi-national corporations and government entities. We also provide counsel to in-house legal departments and to other law firms that require our distinctive experience. Our multidisciplinary attorney teams coordinate between practice groups and offices to provide the scope and depth of legal skill necessary to serve our clients most successfully.
Our client relationships are built on a shared vision that creates and sustains not only individuals, but also organizations with long-term commitments to their communities, their shareholders and their employees. The attorneys and staff at Sherman & Howard are proud to continue the Firm's long tradition of providing high-quality legal and business solutions.
Best Lawyers in America "Lawyer of the Year – Denver, CO" for Tax Law