John E. Christopher
USA: Ohio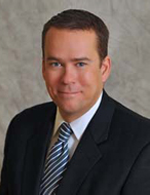 Manley Burke, LPA
225 West Court Street
Cincinnati, OH 45202
United States
Tel: +1 513-763-6750
Fax: +1 513-721-5525
Email: john.christopher@manleyburke.com
Web: www.manleyburke.com
John E. Christopher is a partner at Manley Burke, LPA. He primarily practices in the areas of nonprofit organizations, business organizations, tax, and estate planning.
John's tax focused education and his years of experience in working with a broad variety of nonprofit organizations (both charities and non-charities) allow him to provide focused, relevant and usable legal advice to his nonprofit clients in all phases of their operations, from creation and start up through termination. More specifically, he represents operating and non-operating private foundations ranging from those affiliated with Fortune 100® listed companies to small family foundations. His public charity representation covers all varieties of public charities. He has represented hospitals and hospital-supporting organizations, national church foundations, college and university-affiliated organizations, museums, arts organizations, cultural organizations, community organizations, ministries, youth sports organizations and national fraternal organizations and their related foundations, among many other mission-driven organizations. John's experience in representing nonprofit clients includes corporate governance and fund stewardship, domestic and foreign grant-making, maintaining the corporate integrity of affiliated organizations, policy and procedure drafting and review, self-dealing and excess benefits transactions review and guidance, and representation of organizations facing IRS audit. He is a frequent author and has presented at numerous seminars, institutes and client training programs.
John's representation of for-profit enterprises is similarly broad-based and varied. He advises closely held for-profit companies, including corporations and limited liability companies, across a broad spectrum of issues including tax-efficient operations and transactions, corporate governance, corporate "best practices," and mergers and acquisitions.
John works with individuals and families to help transition family businesses and assets during life and at death in a tax-efficient manner while keeping the client's goals the priority. His estate planning clients range from new parents with relatively simple needs to large estates and those with sensitive or complex issues.
Before joining Manley Burke, John was a partner in the Cincinnati office of Dinsmore & Shohl LLP.
Ohio State Bar Association
Kentucky Bar Association
Cincinnati Bar Association
Member of the Foundation Advisory Network of The Greater Cincinnati Foundation
Woman's Art Club of Cincinnati Foundation Board of Directors
Formerly served as a trustee for Hyde Park Community Methodist Church and as a director with the St. Aloysius Orphanage
Treasurer of Mariemont Pack 1 Cub Scouts and former den leader
Former board member of the Southern Ohio Youth Girls Lacrosse Association
We are a team of 13 professionals who work together in selected areas of the law to solve our clients' legal problems. We serve each client with an uncompromising commitment to the highest quality legal representation. Our work frequently involves complex transactions and matters affecting substantial human or financial stakes. We frequently engage in courtroom litigation, as well as administrative and legislative proceedings. While litigation is by nature adversarial, we approach complex problems by remaining flexible to negotiated resolutions. Our combination of skilled advocacy, high quality representation, and flexibility toward negotiated resolutions frequently produces better and more efficient results than can be produced through protracted adversarial proceedings.
In addition, Manley Burke publishes a nationally circulated newsletter entitled Fraternal Law which stems from our representation of fraternal organizations nationwide, both as general and special counsel. In addition to our legal work, Manley Burke takes great pride in our active and enthusiastic involvement in a wide variety of public affairs and community service activities.

Listed in the Best Lawyers in America® in Non-Profit / Charities Law.