Jackson D. Hamilton
USA: North Carolina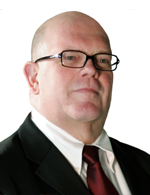 Roberts & Stevens
City Centre Building
301 College Street, Suite 400
Asheville, NC 28802
Tel: (828) 210-6810
Fax: (828) 258-6955
Email: jhamilton@roberts-stevens.com
Web: www.roberts-stevens.com
For more than 35 years, Jack Hamilton has been advising and representing clients on a broad range of federal, state and local tax matters and trust and estate planning. Jack has counseled corporate clients on international, transactional and litigation matters ranging from tax free reorganizations to tax free real estate exchanges. Because of his wide breadth and experience in all types of tax planning, Jack frequently serves as the primary tax advisor to families and businesses regarding income and charitable estate and gift tax planning opportunities. He is also a frequent advisor to a variety of tax-exempt organizations, including private foundations, community foundations, trade associations, hospitals, and colleges and universities. Jack has advised tax-exempt clients on issues ranging from analyzing and implementing charitable planned giving techniques to reviewing transactions potentially subject to intermediate sanction rules.
Jack is also very experienced in handling tax controversies before the IRS. He has represented clients being examined on tax issues ranging from hobby loses, to the use of family limited partnerships, to industry focused audits involving large corporations. Jack has also litigated tax controversies in North Carolina, the United States Tax Court, U.S. District Court, and various U.S. Circuit Courts of Appeal.
Jack works very closely with the Trust and Estate team to help clients identify personal objectives to create a strategy for asset distribution and to minimize the tax cost. He has also handled litigation and audits with respect to trust, estate, and gift matters.
At Roberts & Stevens, our tax law attorneys advise individuals, non-profits, and businesses on the tax implications of a broad range of transactions. We help clients navigate the tax ramifications of planning, structuring, negotiating and implementing transactions to yield the most efficient U.S. Federal and North Carolina State tax consequences.
Tax law considerations affect every aspect of business, investment, and individual income and wealth—and the practice of tax law requires innovation and creativity. Roberts & Stevens' tax attorneys provide sophisticated advice in all areas of corporate, partnership, and real estate taxation; employee benefits; executive compensation; debt and equity financing; tax-exempt organizations; and estate planning and wealth transfer. Based on our understanding of evolving and complex tax law, we are often able to design sophisticated transactions that are advantageous for our clients.
Our attorneys also have substantial experience litigating tax-related cases at both the state and federal levels, including representing clients in U.S. Tax Court, U.S. Federal Courts and North Carolina State Courts. We also routinely represent clients in audits, hearings and other matters before the North Carolina Department of Revenue and the Internal Revenue Service.
Because tax issues are integrated with virtually all areas of the firm's practice, our tax attorneys are known for their ability to collaborate. Our tax attorneys regularly work with members of the business law, real estate law, labor and employment law, bankruptcy law, intellectual property, hospitality and tourism, and trusts and estates law practices to advise our clients in structuring transactions that comply with federal and state tax laws. They also advise clients concerning the taxation of amounts paid or received in litigation and in settlements.
Roberts & Stevens is one of the best-known and highly regarded law firms in Western North Carolina. The value we provide begins with the experience, knowledge and diversity of our lawyers. Each attorney at our law firm brings their own unique perspective to the practice of law. As a team, we specialize in an array of legal practice areas, collaborating for our clients' best interest.
Each lawyer at our firm embraces a personal working style that ensures the best possible fit for a clientele that includes corporations, small businesses, government entities and individuals who call Western North Carolina home. As one of the largest firms in Asheville, North Carolina, our size allows our attorneys to be responsive while remaining sensitive to the economic and legal realities our clients face.