Gerald Rokoff
USA: New York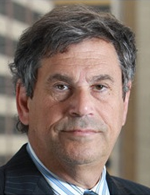 DLA Piper LLP
1251 Avenue of the Americas
New York, New York
10020-1104
Tel: +1 212 335 4535
Fax: +1 212 884 8535
Email: gerald.rokoff@dlapiper.com
Web: www.dlapiper.com
Gerald Rokoff has more than 35 years experience in global and US tax matters, helping clients ensure maximum financial benefit and optimum tax treatment.
Gerald has extensive experience in advising fund sponsors, investment advisors and investors in identifying and implementing tax-efficient structures worldwide to enhance after-tax yield for the investors and advisors. He has structured investments for US and non-US investors across a broad base of asset classes including real estate, debt and equities, operating businesses and alternative investments.
Working closely with the firm's Insurance practice, Gerald advises insurance companies on the tax considerations in a wide range of insurance related transactions including reserve financing transactions (employing alternate structuring techniques), captive insurance arrangements, formation of funds making predominantly insurance-linked investments, structuring catastrophe bonds and event-linked derivatives, side-car investments, segregated cell investments and other equity investments with an insurance component. Gerald also advises public and private insurance companies operating in both the life and property and casualty sectors in structuring mergers and acquisitions, financings and restructurings in a tax-efficient manner. In addition, he works with private equity funds and regulated investment companies that are active in the insurance sector and regularly advise them on their investments and ongoing operations.
Gerald has significant experience advising clients on all aspects of avoiding the creation of a taxable presence in the United States, mitigation of effectively connected income, utilization of tax treaties and favorable law to eliminate incidences of the federal excise tax on insurance premiums, and compliance with withholding and reporting obligations under FATCA. In addition, he regularly advises clients on the specialized rules applicable to insurance companies under the controlled foreign corporation and passive foreign investment company regimes, and how to take advantage of statutory safe-harbors under these two regimes.
Gerald has also represented parties engaging in mergers and acquisitions (both tax-free and taxable), joint ventures and partnerships, multi-jurisdictional acquisitions and dispositions, leverage buyouts and bankruptcy reorganizations. Working with cross-practice teams, Gerald advises on identifying opportunities to add value through effective tax planning both before and after a transaction.
Gerald has extensively advised bankers and investment bankers on the tax aspects of capital market transactions, including structures designed to legally reduce the cost of funds or enhance yield in the United States and abroad.
DLA Piper provides the full range of tax services that address the challenges of international commerce and business operations.
With more than 370 tax advisors in offices throughout the world, we help multinational companies address the complex challenges of international commerce and business operations as well as manage and resolve tax disputes.
Companies operating in the global economy experience complex tax issues, both in their home county and in the jurisdictions in which they do business; this requires a coordinated global delivery of services incorporating both knowledge of national legislation, including tax treaties, as well as the appropriate international perspective.
Our global tax group also assists clients in structuring a wide range of transactions, from private equity deals to corporate acquisitions and disposals.
We provide these international tax services while at the same time offering clients the benefits of the attorney-client and work-product privileges.
Our tax lawyers draw upon the experience of colleagues in numerous areas of law, including intellectual property and technology, corporate and finance, real estate, employment and employee benefits.
In addition, DLA Piper's practices in such areas as regulatory and EU competition, public affairs and government affairs further strengthen the capabilities of our tax practitioners, resulting in fully integrated advice to our clients.
DLA Piper is a global law firm with lawyers located in more than 40 countries throughout the Americas, Europe, the Middle East, Africa and Asia Pacific, positioning us to help clients with their legal needs around the world.
We strive to be the leading global business law firm by delivering quality and value to our clients.
We achieve this through practical and innovative legal solutions that help our clients succeed. We deliver consistent services across our platform of practices and sectors in all matters we undertake.
Our clients range from multinational, Global 1000, and Fortune 500 enterprises to emerging companies developing industry-leading technologies. They include more than half of the Fortune 250 and nearly half of the FTSE 350 or their subsidiaries. We also advise governments and public sector bodies.
"Esteemed for its specialist, in-depth knowledge of tax matters relating to an array of growing industries such as biotech, pharmaceuticals, software and industrial products. Deemed highly adept in areas such as consulting, structuring and tax controversy matters."