Ernst Ravnaas
Norway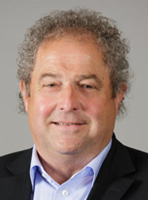 Steenstrup Stordrange
P.O. Box 1829 Vika
0123 Oslo
Norway
Tel: +47 915 80 918
Fax: +47 228 14 501
Email: era@steenstrup.no
Web: www.steenstrup.no
Ernst Ravnaas is a Partner at Steenstrup Stordrange in Oslo and a member of the firm's tax group. Ravnaas is head of the firm's legal acitivities in Oslo.
Mr. Ravnaas specializes in corporate and international/cross border taxation and transfer pricing. With a Master in Business and Economics (in addition to the legal background) Ravnaas has built up considerable tax planning experience in the borderland between accounting, finance and legal matters not at least in relation to M&A.
Ravnaas has written several books and articles within the tax and accounting law areas.
Career:
2014 – Partner, Steenstrup Stordrange, 2010-2014 Partner, Wikborg Rein, Oslo, 2004-2010 Partner, Steenstrup Stordrange, 1991-2003 Partner, BAHR, 1990 Lawyer, BAHR, 1983-1999 Assistant professor at the Norwegian School of Management, 1981-1982 Scholarship holder Directorate of Taxes/University.
Memberships:
The International Fiscal Association
The Norwegian Bar Association
The Norwegian Chairman Association
Ravnaas has been/is board member/chairman in several listed and non-listed companies.
Ravnaas was member of the committee appointed by the Ministry of Finance that prepared the fundamental tax reform in Norway in 1992.
Education:
1980 Master in Business and Economics
1978 Candidate of Law
1976 Sociology (fundamental study)
Our team of attorneys and economists work in all areas of commercial taxation, property tax, VAT, customs and excise duties. We provide advice and assistance to companies, investors and sole proprietors that operate nationally and internationally.
In addition to our particular expertise in taxation and excise duties, this team has acquired excellent knowledge in trades such as real estate/property, trade, services, industry and private equity.
This allows us to cover a wide range of questions and issues related the specific needs and conditions of all these sectors.
The team also provides the so-called Global Expatriate Services (GES) to Norwegian companies that need taxation follow-up for Norwegian employees working abroad and for foreign companies with employees in Norway that do not have a dedicated administrative structure to manage such matters.
Our taxation advisors can also help with prior notifications for importation, complaints regarding tax assessment decisions as well as processes against the taxation authorities brought to the ordinary courts.
All our employees have many years of experience in tax law and many have worked for the Tax Administration or auditing companies. The team also has two senior economists who assist in complicated and complex tax/excise duty cases or help our GES Services.

We are legal experts and our ambition is to be your most valued adviser. As a legal adviser to the private sector, a key performance indicator is being a good business partner. Additionally, what sets us apart is our business acumen.
Enterprises are based throughout the whole length of Norway. So are we. We are where you are, and where your business takes us.
Your legal adviser should provide you with peace of mind. A business partner who is ahead and available when needed – this is how we aim to add value to your business.
You can rest assured that the legal framework will be applied appropriately to your case. We take pride in knowing your local circumstances as well as your industry, and make it our business to understand how we can add value to yours.
"Ernst Ravnaas of Advokatfirmaet Steenstrup Stordrange DA handles tax planning and corporate taxation issues, and clients say: "His business acumen and in-depth knowledge are excellent, and he has proved his value to us on multiple occasions.""