Eric N. Roose
Japan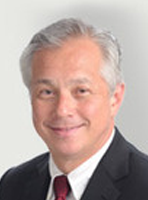 Withersworldwide
Ichigo Hanzomon Building, 1st Floor,
2-19 Hayabusa-cho, Chiyoda-ku
Tokyo 102-0092, Japan
Tel: +81 3 6866 8700
Fax: +81 3 6866 8701
Email: eric.roose@witherskhattarwong.com
Web: www.withersworldwide.com
Eric heads Withers' International Corporate Tax practice in Asia. Eric's practice involves advising clients on international tax planning and corporate tax advisory matters and is recognised as a leading lawyer for tax advice involving international M&A, cross-border transactions and investments and private equity investment structures.
He specialises in structuring Asia market investments, and is an expert at using global tax treaties and planning techniques under Asia Pacific tax regimes to achieve optimal tax efficiency. Eric has advised clients in over $50 billion of international corporate and private equity transactions, Asia real estate, and troubled debt acquisitions.
Eric leads the Japan tax practice, which was selected by International Tax Review as the 'Japan National Tax Firm of the Year' for 2016. In 2015, he was named the Best Lawyers' 'Tokyo Tax Lawyer of the Year.
Eric graduated summa cum laude from the University of Illinois, College of Law, where he ranked first in his class. In addition to being a lawyer, Eric is also licensed as a CPA (not in public practice), and a graduate of the Tax Academy of Singapore, Accredited Tax Adviser on Income Tax (SIATP).
Having worked in Asia for over 20 years, Eric is well-versed in cross-border transactions across the Asia-Pacific region and has particularly strong experience in matters involving the US, Japan, Singapore and China. Prior to joining the firm in 2015, he served as the Heads of Tax – Asia for White & Case and Morrison & Foerster.
Tax planning is a dynamic area where advanced planning is paramount in optimizing results and minimizing adverse consequences.
A key area on which we regularly advise clients is that of double taxation agreements. We have extensive knowledge of this complex area and are able to guide clients efficiently and thoroughly in order to minimize the incidences of withholding taxes.
Our tax team provides innovative tax analysis solutions in the following areas, both domestically and internationally:
Corporate tax planning
Partnership tax planning
Fund Structuring
Mergers & Acquisitions
Private Equity Investments
Real Estate Investments
Tax Treaty Planning/Withholding Taxes
Tax controversies
Exempt Organizations
VAT and other indirect taxes
US State taxation.
Our client base includes public and multi-national corporations, privately-held companies, management teams, entrepreneurs, investment funds and fund managers and family offices.
They are engaged in a wide range of activities, such as mergers and acquisitions, debt and equity finance, real estate, fund formation and structuring, private equity investments. They operate through partnerships and limited liability companies, and non-profit and charitable entities.
Our clients are based in Europe, North America, Asia and the CIS (such as the Russian Federation, Kazakhstan and Kyrgyzstan). Members of our UK team have particular experience in the transportation, telecom, construction, and oil and gas sectors.
Hide
Withers has been acting for successful individuals, families and institutions for over 100 years. We advise clients on their business and personal legal needs around the world.
We are the largest law firm in the world dedicated to the needs of successful people, their families, their businesses and their philanthropic work. With offices in Europe, Asia, the United States, Australia and the Caribbean we provide coverage that other law firms in this area cannot. In this fast moving and increasingly regulated world the need for integrated advice has never been more important and we continually look for opportunities to ensure we work in the same locations as our clients and their wealth.
We have represented 46% of The Sunday Times Rich List, 25% of The Forbes World's Billionaires List in the US whilst in Asia we act for 30% of the top 20 Hong Kong billionaires of the Forbes World's Billionaires List.
"Eric Roose enjoys a very strong reputation for advising on tax planning matters. He has experience acting for an array of clients, including venture capital funds, financial institutions and technology companies. Roose divides his time between Tokyo and Singapore and has a pan-Asia practice."