Emile Steevensz
Dutch Caribbean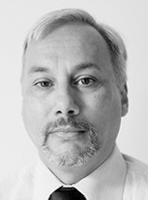 Steevensz|Beckers
Kaya Richard J. Beaujon Z/N
Landhuis Joonchi II
Willemstad, Curacao
Tel: +5999 736 0506
Fax: +5999 736 0506
Email: steevensz@sb-curacao.com
Web: www.steevenszbeckers.com
Emile is a leading tax lawyer and partner with Steevensz|Beckers Belastingadviseurs in Curaçao.
Emile studied tax law at the Academy of the Dutch Federation of tax advisors and belonged to the first group of students who started the accelerated LL.M tax program at the University of Leiden in June 1997. He finished this LL.M program in May 1999. Emile combined his studies with his work in the tax practise of one of the big-4 companies. In 2001 he went to Curaçao for the same big-4 company and in 2003 continued his career with the Curaçao office of a Dutch 'top-3' law office. In 2009 he became managing director of Wesselman. As of April 1, 2011 he is tax partner of Certa Legal Tax Dutch Caribbean, which office has changed its name in Steevensz|Beckers Tax Lawyers as per July 1, 2013.
Experience:
Emile practices general tax law with a focus on international tax structures and international tax planning involving the Netherlands (and other European countries), Curaçao, Aruba, St. Maarten, the Caribbean Netherlands (Bonaire, Eustatia, Saba) and Latin America, private equity structures, rulings, due diligence, aircraft lease, mergers and demergers, penshonado measures, Economic zone companies, international trading structures, asset protection. Emile also advices high net worth individuals and their tax structures.
Emile advices on tax aspects of aforementioned areas together with his civil law colleagues in Curaçao.

£30m take-over in the online gaming industry;
Tax advice and implementation of USD 35m agriculture investment fund in Guatemala
Tax advice and implementation of Argentinean trading structure;
Tax advice and implementation of joint venture investment between US and Venezuelan investors in aircraft simulator industry;
Tax advice and implementation of family office for Dutch high net worth individuals;
Tax advice regarding anonymisation of tax structure for high net worth individuals to make it difficult to determine wealth by certain magazines (anti 'Quote' structures).
Restructuring of Russian investment fund;
Set up Swiss private equity fund (tax disclosure text and tax opinion);
Set-up of tax and corporate structure holiday resort for Dutch owners (including tax holiday);
Restructuring USD 60m film financing;
Set-up of tax and corporate structure of online Dutch department store;
Set-up of tax and corporate structure in Colombian mining industry;
Restructuring of local carpentry firm;
Various asset protection structures;
€20m recap travel industry;
€74m sale of 90% interest in travel industry;
Establishment of operational company in Curaçao of UK gaming company listed at AIM London;
€30m take over on earn out basis by UK gaming company of Brazilian gaming company;
Aircraft lease structure of Kazakhstan based national airline company;
Restructuring of Curaçao activities of Swedish internet company;
Private equity structure for take-over paper industry in Mexico through NV-Dutch cooperative structure;
Curaçao trading structure for Dutch tobacco trader.
Asset protection structure for Russian industrialist.
Establishment Curaçao venture capitalist fund.
Securitization of receivables Spanish hotel chain.
Various private equity structures amongst other micro finance structures.
Investment fund for Rotterdam based investment company
Steevensz|Beckers Tax lawyers Curacao provides independent, high-quality tax advice to local, Dutch, Latin American and other international clients in the Dutch Caribbean (Curaçao, Sint Maarten, Aruba and the BES Islands). We help our clients minimize risks and solve tax problems, and draw their attention to any opportunities that arise. We advise medium-sized and large companies, wealthy private individuals (usually business owners), listed companies and other organizations (including non-profit organizations and charities) on how to optimize their tax positions.
Cooperation:
The tax lawyers of Steevensz|Beckers Tax lawyers have built-up a large network of tax colleagues in various countries. We work closely together with them to assist our clients in establishing structures between the Netherlands, the Dutch Caribbean and the rest of the world. Steevensz|Beckers Tax lawyers is a member of Tax & Labor, an alliance of law firms in Latin and Central America and the Caribbean, specializing in tax law and employment law.
Full Service:
Steevensz|Beckers Tax lawyers is a division of Steevensz|Beckers. In addition to providing tax advice, Steevensz|Beckers also offers custom-made Finance support (such as financial administration) through Steevensz|Beckers Finance. Steevensz|Beckers Tax lawyers assists our international clients, by offering the same services in cooperation with tax law and audit offices in Europe, Latin- and Central America: high-quality full service at competitive rates.