David P. Dorner
USA: Illinois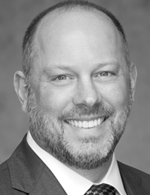 Reed Smith LLP
10 South Wacker Drive, 40th Floor
Chicago, IL, 60606-7507
United States
Tel: +1 312 207 2402
Fax: +1 312 207 6400
Email: ddorner@reedsmith.com
Web: www.reedsmith.com
David is a Partner in the Chicago office of ReedSmith and a member of the firm's State Tax Group whose primary practice includes tax controversy, including federal and state tax audits, appeals, Illinois Independent Tax Tribunal disputes, administrative hearings, conciliation and mediation conferences and judicial litigation at all levels throughout the United States.
Over the past 20 years, David has represented and counseled businesses and individuals on all forms of federal, state and local taxes, including corporate and individual income, franchise, federal excise, sales, use, personal and real property taxes, and he has defended numerous Illinois False Claims Act cases and employee misclassification audits.
In addition to tax litigation, he also has substantial experience in the area of taxation of aircraft and aviation regulatory law.
David is an active member of the National Business Aircraft Association (NBAA), Equipment Leasing & Finance Association (ELFA), Taxpayer Federation of Illinois (TFI), the Illinois State Bar Association's (ISBA) State and Local Taxation Section Council, the Illinois Department of Revenue's Director's Advisory Group and the Chicagoland Chamber of Commerce Taxation Committee.
In addition, he has written numerous articles on taxation and is a frequent lecturer and guest speaker for various organizations on a wide range of federal and state taxes and aircraft regulatory topics. David was selected for inclusion in 2011 Illinois Rising Stars by Super Lawyers, a publication of Thomson Reuters.
Prior to private practice, David served as a Deputy General Counsel for the Illinois Department of Revenue.
Reed Smith's State Tax practice has more professionals exclusively focused on state tax issues than any other U.S. law firm. Devoted to the full range of state tax matters, we do more than address individual issues as they arise. Our emphasis is on building strong client relationships, working to create innovative and comprehensive solutions that enable our clients to focus on moving ahead.
We are acknowledged as a leading state tax practice in the United States, with more than 40 dedicated state tax lawyers across seven domestic offices. Our lawyers are from private practice, state government departments of revenue and attorneys general offices, the private sector, in-house, and Big 4 public accounting firms. Some of our lawyers are also CPAs or have accounting degrees and related experience. This deep and varied experience allows us to be more than just litigators; we are tax advisors focused on reducing our clients' tax expense to increase their bottom line.
Reed Smith's state tax lawyers serve clients by leveraging the firm's national network of lawyers with deep tax, technical, industry, and government experience. Our lawyers have diverse backgrounds, allowing us to understand more about our clients and their needs, and not solely the state tax laws impacting them. This depth and breadth of our experience impacts how we address client issues—balancing the law against the economic, business, and social environments in which our clients work every day.
This approach has resulted in our representation of more than 10 percent of the Fortune 500 companies in state tax matters, and recognition by tax and business organizations, including The Wall Street Journal.
We were named one of 2016's Tax Practice Groups of the Year by Law360. Our state tax lawyers were also commended by both Chambers USA and Legal 500 in their 2018 rankings.
"Particularly famed for its high-quality state and local tax group, which possesses expertise in tax planning and controversy. Draws on strong national presence to advise on state tax issues arising across the country. Also offers considerable strength handling the tax aspects of major corporate transactions, including M&A, joint ventures and reorganizations."