Damien Crossley
United Kingdom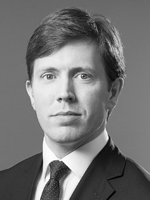 Macfarlanes LLP
20 Cursitor Street
London EC4A 1LT
England, UK
Tel: +44 (0)20 7849 2728
Fax: +44 (0)20 7831 9607
Email: damien.crossley@macfarlanes.com
Web: https://www.macfarlanes.com
Damien is head of the tax group. He advises on a broad range of tax and structuring matters but specialises in the formation of private funds and advising investment managers on their house and remuneration structures and on the structuring of their investment transactions.
Damien's clients are, in the main, investment fund managers who he advises on their house, fund and investment structuring. He has a particular expertise in the structuring and operation of private equity and private credit funds and on their carried interest and co-investment arrangements. Damien also advises a number of clients on the efficient structuring of their global private equity and special opportunity investments.
Damien spent a year on secondment at a leading law firm in New York practising US tax and most of his work has an international dimension.
Damien is a chartered tax adviser and regularly speaks and writes on tax matters.
Damien is a member of the AIMA tax committee.
We are one of the largest and rated as one of the leading tax advisory practices in the City. However, we are not just tax advisers; we are commercial lawyers. As well as providing you with expert advice, we will implement the recommended structure for you. We want you to judge our work by the high standard of our delivery as well as by its technical excellence.
Our broad practice serves a diverse client base, ranging from listed multinational groups through to investment funds and high-net-worth individuals. Over recent years, our clients have instructed us to advise them on transactions and other matters involving some of the most challenging tax issues.
Much of our work has an international element. We regularly provide the tax advice for transactions with little or no connection to the UK. We can do this because of our cross-border experience and the relationships we have with leading independent tax practices across the world.
Our full range of tax advisory services is supplemented by wider specialisms, including employment tax, VAT, transfer pricing, share valuation and dispute resolution.
"Head of department Damien Crossley is praised by sources for being "super smart and always available, with great general knowledge of legal matters." He has diverse expertise with excellent understanding of tax matters relating to M&A, funds and asset management."