Charles S. Lewis, III
USA: Washington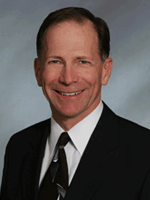 Stoel Rives LLP
600 University Street
Suite 3600
Seattle, WA 98101
Tel: (206) 386-7688
Fax: (206) 386-7500
Email: carl.lewis@stoel.com
Web: www.stoel.com
Carl Lewis is a partner of the firm practicing in the Seattle office. Carl's practice focuses primarily on federal income tax, particularly with respect to planning and implementing sophisticated tax-motivated transactions, partnerships and joint ventures, financial instruments, and mergers and acquisitions.
Carl has represented owners, developers, operators, buyers and sellers for over 25 years in tax-critical transactions ranging from partnerships, joint ventures and LLCs with skewed tax allocations, to leveraged leases, to multi-billion-dollar mergers. These projects have included cogeneration projects, biomass generators, coal and gas-fired plants, synthetic fuel projects, wind plants and biofuels projects, and have been located throughout the United States and in Europe, Australia, The Philippines and South America. Recently, Carl assisted a client in creating, designing and implementing a sale and leaseback structure to monetize the remainder of nearly $12 million in Oregon pollution control tax credits. Subsequently, Carl helped the company use this structure again—with the addition of a complex lessee partnership, O&M agreement and operating agreement to bring in an additional tax credit investor when the original investor's tax appetite was insufficient—to monetize an additional $17 million in tax credits with respect to another facility.
Carl joined Stoel Rives in 1978 and is Tax Counsel for the firm.
Stoel Rives LLP is a U.S. law firm, with a full suite of transactional and litigation solutions for U.S. and international clients. Established in 1907, the firm has nearly 400 attorneys operating out of 12 offices in seven states and the District of Columbia. Representative clients include financial institutions, public and private utilities, energy and renewable energy companies, developers, manufacturers, retailers, hospitals, universities, agribusinesses, software companies, food and beverage companies, charitable foundations, telecommunications and forestry companies, among others. We represent businesses at all stages of growth, from start-ups to Fortune 500 companies.
Stoel Rives is a leader in corporate, energy, environmental, intellectual property, labor and employment, land use and construction, litigation, natural resources, real estate, renewable energy and technology law. We achieved 31 prestigious national tier rankings in the 2015 U.S. News – Best Lawyers® "Best Law Firms" survey. The 2014 Chambers USA: America's Leading Lawyers for Business® guide ranks 94 of our lawyers among the best in their region. Best Lawyers in America® lists 155 of our lawyers in 65 legal practice categories in its 2015 directory, and selected 19 Stoel Rives lawyers as 2015 Lawyers of the Year in their markets and practice areas.

"Clients are impressed with Charles LewisFirst ranked in Chambers USA 2006. 's skills in tax matters. He focuses on federal income tax issues, particularly as they relate to M&A, joint ventures and partnerships. He advised Brookfield Asset Management on its $2.65 billion sale of Longview Timber to Weyerhaeuser."