Bernard J. Powers
USA: Wisconsin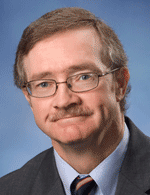 Foley, Shannon, Powers & Rusch, S.C.
7200 Washington Ave.
Suite 102
Racine, WI 53406
Tel: 262.637.1260
Fax: 262.637.1260
Email: bjp@wislegalteam.com
Web: wislegalteam.com
Attorney Powers is a graduate of University of Wisconsin-Madison Law School (cum laude) and received Order of the COIF and Dean's Outstanding Academic Achievement Award recognition. Mr. Powers received Master's and Bachelor's Degrees in Accounting from the University of Wisconsin-Madison School of Business and is a Certified Public Accountant and long-time member of the AICPA and WICPA. Mr. Powers served on the following community organizations – Board of Directors for the Wisconsin State Bar's Taxation Section; member of the Elder Law Section; Racine/Kenosha Estate Planning Council; Treasurer and on the Board of Governors for the Racine County Bar Association and has taught business law at Cardinal Stritch College and University of Wisconsin-Parkside.
Mr Powers practices primarily in the areas of business law, taxation and estate planning. His clientele is largely referral based endorsing his reputation as a conscientious, quality attorney.
Since 1913 the founders of Foley, Shannon, Powers & Rusch S.C. began building client relationships with some of the most successful businesses and individuals in Racine. Over the years several partners joined our firm, creating the firm we are today.
In 1998, Coates, Dye, Foley & Shannon, S.C. joined forces with another well known Racine Law Firm, Constantine, Christensen & Krohn, S.C. That Firm also had deep Racine roots, founded by Charles M. Constantine, Einer Christensen, Thomas C. Krohn and Charles H. Constantine.
In 2004 Attorney Kenneth Rusch joined our legal team. In 2007 Attorney Thomas Krohn retired.
In 2010, Dye, Foley, Krohn & Shannon, S.C. relocated to a new larger location providing higher visibility and easier access for our clients.
In 2012, Foley, Shannon, Powers & Rusch, S.C. became the new firm's name. Attorney Bernard Powers and Attorney Eric Markusen joined the firm helping create a stronger legal team for your business and personal needs. With this addition we also added more space to our current offices.
In 2013, Attorney Devin M. Stasek joined the firm.
Resolve your tax situation with help from a trusted and reliable attorney – Foley, Shannon, Powers & Rusch will work to create a game plan that will help you. You will get help every step of the way. The process of dealing with the IRS will go much more smoothly. Work with professional consultants and attorneys who have expertise in tax problems. Get tax relief now!
Let Us Deal with the Government
You cannot represent yourself in front of the IRS – we will stand between you and tax agency.
We specialize in:
Tax audit representation
Tax court litigation
Tax fraud and tax evasion
Tax investigations
Unfiled tax returns
Get Help in These Areas
Lower your stress, with help in these areas:
Liens and levies
Garnishments / Seizure
Penalties
Defend your tax audit
File Back Tax returns
Reduce your tax debts
Tax Liens and Garnishments
When you are subject to garnishment action, you are at an advanced state of the tax collection process. By working with us, you may be able to get those garnishments released. You might be able to get the amount subject to garnishment reduced due to hardship considerations. Let our attorneys help you through every step of this scary process.