Antonio Tomassini
Italy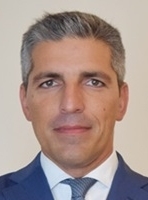 DLA Piper
Via della Posta 7
Milan, 20123
Italy
Tel: +39 02 80 618 1
Fax: +39 02 80 618 201
Email: antonio.tomassini@dlapiper.com
Web: https://www.dlapiper.com
Antonio Tomassini focuses on tax litigation, investment funds, international taxation, wealth planning and criminal tax law. He assists clients before tax, European and Supreme Courts and before tax authorities within investigation, settlements and rulings.
Previously, he served as an officer for the Italian Tax Authorities, dealing with tax inspections and criminal investigations in the field of taxation, customs and money laundering.
Antonio is a regular author for Il Sole 24 ore and for renowned domestic and international academic tax publications. He is professor and coordinator of the master programs edited by Ipsoa (tax law and criminal tax law), Bocconi (tax law and wealth planning) and Cattolica University (tax law) and spokesman in workshops and seminars, as well as member of the Centre for Criminal Tax Law and of the scientific committee of the scholar magazine 'Corriere Tributario'.
DLA Piper provides the full range of tax services that address the challenges of international commerce and business operations.
With more than 300 tax advisors in offices throughout the world, we help multinational companies address the complex challenges of international commerce and business operations as well as manage and resolve tax disputes.
Companies operating in the global economy experience complex tax issues, both in their home county and in the jurisdictions in which they do business; this requires a coordinated global delivery of services incorporating both knowledge of national legislation, including tax treaties, as well as the appropriate international perspective.
Our global tax group also assists clients in structuring a wide range of transactions, from private equity deals to corporate acquisitions and disposals.
We provide these international tax services while at the same time offering clients the benefits of the attorney-client and work-product privileges.
Our tax lawyers draw upon the experience of colleagues in numerous areas of law, including intellectual property and technology, corporate and finance, real estate, employment and employee benefits.
In addition, DLA Piper's practices in such areas as regulatory and EU competition, public affairs and government affairs further strengthen the capabilities of our tax practitioners, resulting in fully integrated advice to our clients.
"Antonio Tomassini leads the tax department and the European tax disputes team. He specialises in tax litigation and is active on international investigations, settlements and rulings."