Allen C. Dunstan
USA: Tennessee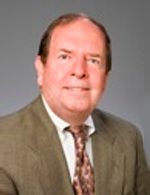 Harkavy Shainberg Kaplan & Dunstan PLC
6060 Poplar Avenue
Suite 140
Memphis, Tennessee 38119
Tel: 901.866.5327
Fax: 901.866.5405
Email: adunstan@harkavyshainberg.com
Web: harkavyshainberg.info
Mr. Dunstan's practice is focused on income tax planning for individuals and entities, estate planning, and transactional matters, including commercial real estate transactions, representing buyers, sellers, developers, and mortgage lenders, secured financing, business formation and transactions for corporations, limited liability companies and partnerships.
Selected Professional Awards and Associations:
Member: Memphis, Tennessee and American Bar Associations
Member: American Bar Association Section on Taxation
Member: American Bar Association Section on Probate
Representative Matters:
Undertook tax and corporate planning on the re-organization of a $10,000,000.00 private, regional corporation, and its seven subsidiaries.
Advised and Consulted various partnership s and LLC organizations for purchase and operation of apartment complexes, retail offices and shopping centers.
Advised and converted Limited partnerships to General partnerships for tax saving implications; secured a Ten Million dollar loan for the purchase of an apartment complex.
Represented and formed entities in $23,000,000.00 apartment project
Our tax practice involves sophisticated tax planning and consultation for businesses, non-profit entities, fiduciaries, and individuals.
Our tax professionals have extensive experience in arranging advantageous tax structures and tax savings in the area of estates and trusts and representing clients in tax matters and disputes before the Internal Revenue Service and various state and local governmental agencies.
For more than 40 years, integrity, accessibility and expertise, have been hallmarks of Harkavy Shainberg Kaplan & Dunstan PLC's legal services. Our clients know of and benefit from our responsiveness and dedication to excellence.
Firm attorneys provide legal counsel to businesses and individuals engaged in litigation and transactions of all kinds. Our strengths are based on our legal expertise, the vast experience of our attorneys, our technological edge, our strong relationships with business, political and other professional leaders, and the demand our attorneys make of themselves that all legal work is of the highest caliber, timely, and have a good price/value relationship.
We strive to respond to each client's needs individually, promptly and cost effectively. From the speed with which we return phone calls to the focus we give to every detail, our clients receive personal attention, innovative thinking, and an exceptional work product. They can trust our pledge to provide the best legal representation available.
We believe that our reputation, expertise, responsiveness, resources, and commitment are the criteria that you can rely on when selecting Harkavy Shainberg Kaplan & Dunstan PLC as your law firm. We practice law in a practical and plainspoken manner but using sophisticated legal knowledge and sound business judgment.
Recognizing that one of the most important qualities of an enduring relationship is communication, our philosophy is to maintain an open and candid dialog with our clients to keep them apprised of the status of their projects.
We have routinely handled our client's most significant transactional matters and have defended and brought actions on behalf of our clients in some of their most high-stakes litigation.
We served as Borrowers' attorneys in the closing of $405,000,000.00 loan for the refinancing and new construction of an Orlando Florida Luxury Hotel Complex.
We recently negotiated settlement of a 9.2 million dollar litigation claim involving 116 parties spread throughout the United States, Canada, London and Israel.
We closed a $60,000,000.00 refinance with Wachovia Bank on behalf of one of the firm's hotel ownership corporations. The refinance funded mortgages of seven hotels in three different states across the eastern region of the United States.
We represented the seller in the closing of the sale of the real estate, improvements, and other assets comprising a shopping mall in San Juan, Puerto Rico and the disposition and payoff through a group of financial institutions of the AFICA Revenue Bonds issue that provide financing for the development of the property.
We won a complete dismissal of $100,000,000 lawsuit against a national real estate management client.
We successfully negotiated lease-ups of more than 275,000 square feet of commercial space in a newly developed center.
We represented buyers in negotiating and closing a $40,000,000.00 purchase of commercial property in South Carolina and Georgia.
We negotiated a significant settlement on behalf of a 9-year-old girl exposed to lead-based paint.
We represented the borrower in the closing of a $93,000,000.00 mortgage loan to refinance and provide additional construction funds for a multi-use commercial real estate development in Orlando, Florida.
We negotiated a multi-tract ingress and egress easement to close necessary to close a $4.5 million office complex purchase.
Whether a business issue, a matter related to personal financial or estate planning, or a lawsuit, we make it our business to understand each client's needs as part of an effective representation.
In addition, we believe that professionals should be an integral part of the community, and our attorneys donate their time and talents to many community, civic and religious organisations.
"Experience attorneys whose exellence is unmatched"