Aaron A. Farmer
USA: Florida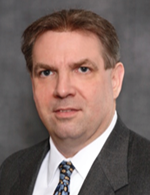 Farmer & Associates, PLLC
999 Vanderbilt Beach Road
Suite 501
Naples, Florida 34108
Tel: (239) 262-2040
Fax: (239) 262-2180
Email: afarmer@us-law.com
Web: www.us-law.com
Mr. Farmer is the founding member of Farmer & Associates, PLLC Mr. Farmer's practice is devoted to representing business owners and active investors in the areas of corporate tax, partnership tax, international tax, estate and gift tax, and before various divisions of the Internal Revenue Service, with respect to tax controversies and litigation, and before the National Office of the IRS Chief Counsel, with respect to private letter rulings, advance pricing agreement, technical advice memoranda and regulation comments.
From an international tax perspective, Mr. Farmer's work includes a wide range of international tax planning, and tax controversy in the areas of mergers and acquisitions, divestitures, joint ventures, internal restructurings, and tax-efficient inbound and outbound investment structures. Mr. Farmer also works with many international families on estate planning and pre-immigration tax planning. Finally, Mr. Farmer also works with many U.S. clients on voluntary disclosures with the Internal Revenue Service.
Mr. Farmer graduated from Wilmington College of Ohio with a B.A., Capital University Law School with a Juris Doctor, cum laude, and the University of Florida Graduate Tax Program with an LL.M. in Taxation. Mr. Farmer was a Notes Editor with the Capital University Law Review and Assistant Managing Editor of the Florida Tax Review.
Government Service
From 1999 to 2003, Mr. Farmer was a Senior Attorney and Senior Counsel with the National Office of the Internal Revenue Service in the Office of Associate Chief Counsel (International) Among others, Mr. Farmer's subject matter included domestic and international mergers & acquisitions, Section 367, Section 1248, the Foreign Investment in Real Property Act (a/k/a FIRPTA regime), the Foreign Partner Withholding Tax Regime, the Check-the-Box Entity Classification Regime, and the Section 1503(d) Dual Consolidated Loss Regime.
Business Tax
We routinely advise business entities, ranging from publicly-traded corporations to closely-held business entities on a variety of corporate tax, partnership tax, international tax, state and local tax and general tax issues. We recognize that the owners of these entities are impacted by the decisions made at the business entity level and, in the case of family-owned businesses, we encourage the coordination of the business entity planning with the owner's estate planning needs.
Estate and Gift Tax
When working with closely-held business owners, corporate executives, individual investors and athletes and entertainers, we routinely advise on the full panoply of income tax, estate and gift tax, and generation-skipping transfer tax issues.
Tax Controversies
Federal tax controversy representation is a substantial part of our overall practice. Our objective is to resolve tax disputes as early in the process as possible and without the need for litigation. This is because the term "controversies" is not synonymous with litigation, thought that is one way of handling a tax controversy. To the contrary, there are many avenues for resolving tax disputes without the necessity of resorting to litigation. We have the breadth of knowledge and experience to make full use of all of these less formal dispute resolution mechanisms to obtain favorable outcomes for our clients short of litigation.
IRS National Office Practice
The firm has substantial experience in obtaining private letter rulings from the National Office of the Internal Revenue Service, Office of Chief Counsel on a variety of issues in connection with our client's tax planning or tax controversy matters. In addition, we have found it advantageous to suggest a joint request for technical advice from the National Office on matters at issue in the context of a tax controversy.
Farmer & Associates, PLLC is a Naples, Florida based law firm.
Our practice is a national and international practice, advising businesses and investors on U.S. tax and business law matters.
Our mission is relationship driven solutions that deliver efficient results while maintaining trust and confidence.
We are frequently engaged by other law firms to serve as co-counsel on sophisticated tax matters.
Mr. Farmer is a member of the Bars of the State of Florida, and the State of Ohio. Mr. Farmer is admitted to the United States Tax Court, the United States District Court for the Middle District of Florida, and the United States Court of Appeals, Eleventh Circuit.